With our PE tubular films, your products are packed optimally and protected safely against external influences. Our PE films are transparent and food-safe. They convince by their high tear resistance and outstanding weldability. Therefore, the PE tubular films are ideal for the assembly of flat bags.
The data sheet for our PE tubular film is available on request.
Our PE tubular film at a glance:
Features:
material: Low Density Polyethylen (LDPE Film), first-class product
high quality and tear-resistance
transparent and eco-friendly LDPE film
usable as protection cover
Potential Film Widths:
Flat film: 50mm - 2.000mm
Center folded film: 30mm - 1.400mm
Tubular film: 30mm - 1.400mm
Potential Film Thicknesses:
PE tubular film: 15µ - 200µ
Filling of PE Tubular Film with Dog Biscuits
(Nero-Pack Tubular Bag Machine SBM-520)
Filling of PE Tubular Film with Pastries
(Nero-Pack Tubular Bag Machine SBM-420)

Our sustainable film duo!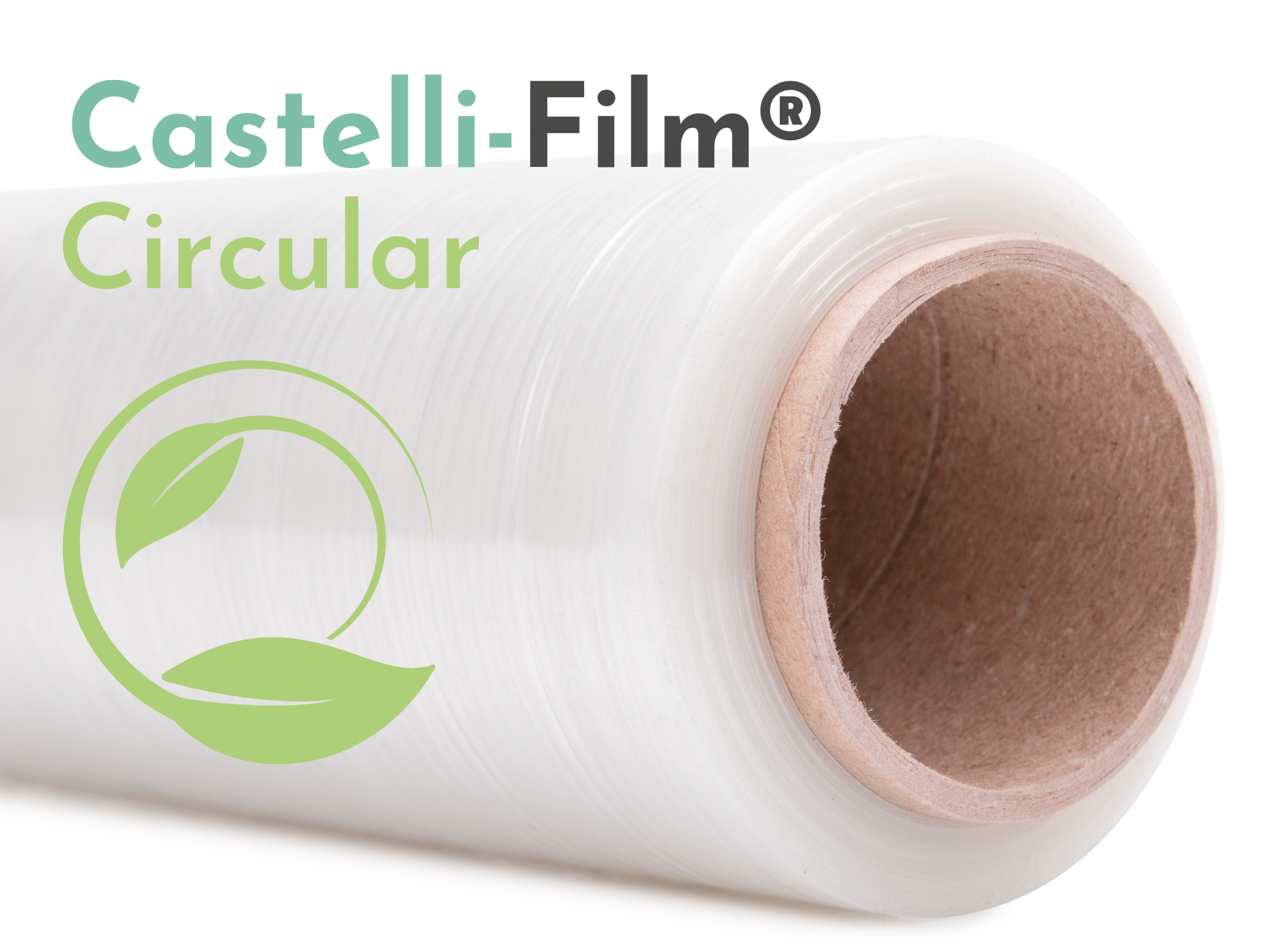 Castelli-Circular - Sustainable protection for industrial goods and more!

Excellent product protection and environmentally friendly at the same time? That's possible with our Castelli Circular Film. The PE film is 100% recyclable and consists of up to 70% high-quality recyclates (Circular Plastics). Other mix ratios are also possible on request. Thanks to the latest filter technology, the usual high quality and attractive transparency is also guaranteed with our Castelli-Circular film. It is therefore ideally suited for the protection of industrial goods or for use in secondary packaging in the food sector. Our Castelli-Circular films are certified according to EUCertPlast.
So, what are you waiting for? Let's go green!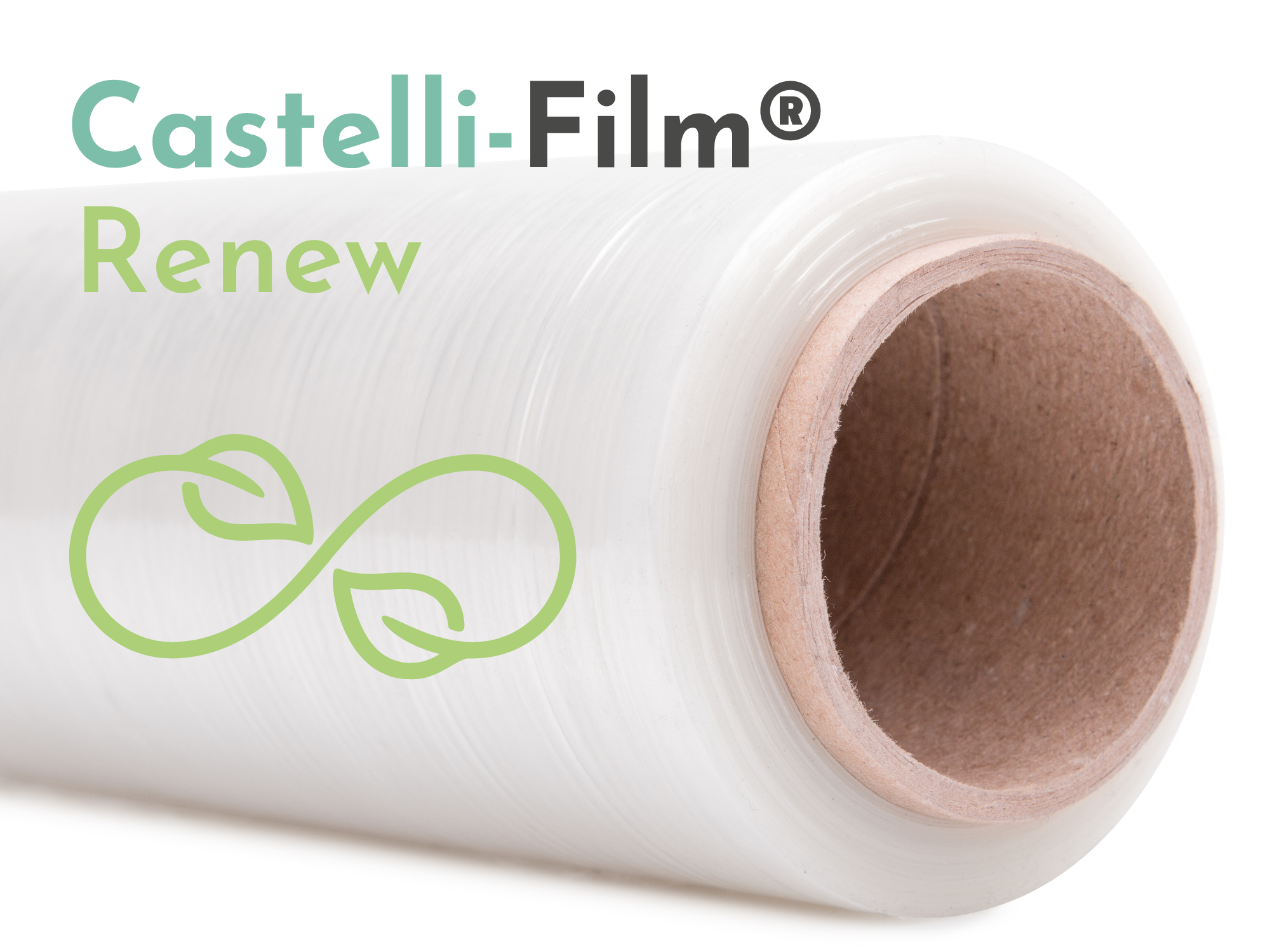 Castelli-Renew - The sustainable film for the food & pharma sector!
With our Castelli-Renew films you actively contribute to environmental protection! The Castelli-Renew films are made of 100% recyclable polyethylene (PE) and are therefore particularly suitable for the hygienic protection of pharmaceutical products, food and feed. The composition of the film consists of certified raw materials according to the standards of the Global Food Safety Initiative, in short GFSI, so that the films can be used in the food and phama industry without hesitation.
Join us in making the world of packaging greener and more sustainable!
PE Tubular Film - Practical Usage Possibilities
Bag packaging
Bars and pipes
Bulk materials
Small parts
Information on PE Tubular Films
available in individual sizes and thicknesses
large inventory of film thicknesses 50µ, 100µ and 200µ
available as center folded or flat film
printable with your personal logo (in up to 6 colors)
needle perforation possible
As a manufacturer, we have the opportunities to produce according to your individual ideas.
In case you wish a greater purchase quantity or a special production, we will be gladly calculating an individual offer for you.
We look forward to receiving your request at info_at_tbs-pack.de.
Our immediately available sizes and price information for small quantities can be found in our online shop at www.tbs-pack.de/shop.