Stand-up pouches / Doypack-bags


Our stand-up pouches, also known as Doypacks, are versatile in many sectors. Doypacks have become indispensable especially in the food industry, in the pet food sector and in the cosmetic industry.
Due to their particularly high light-and aroma protection, our Doypacks can be used well with food, pastes, liquids, powders (e.g. tea, spices).
Thanks to their absolute impermeability, your products are optimally protected against air, moisture and UV radiation.
Our stand-up pouches at a glance: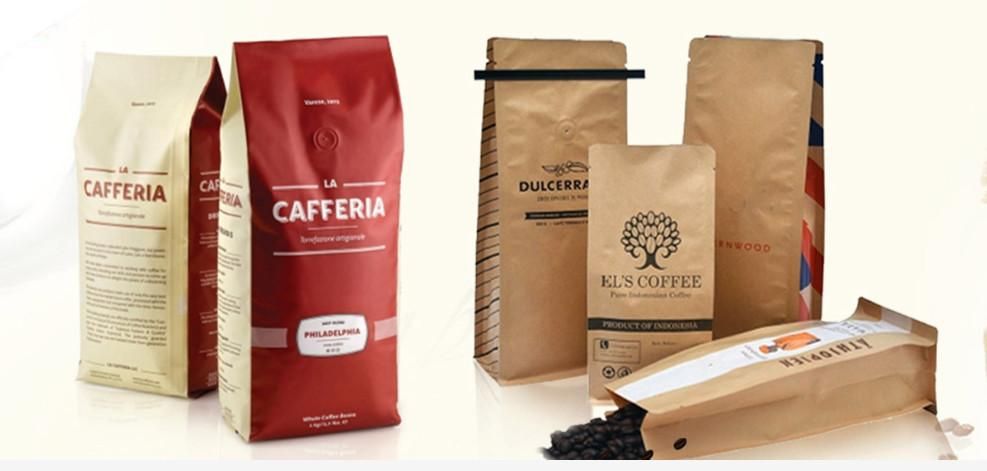 Features:

food-safe and aroma-safe
scentless and tasteless (Declaration of Conformity on request)
weldable
with pressure cap for as many re-closings as desired
on request: already printed
Optional Production Possibilities
gravure and flexographic printing in up to 10 colors
stand-up Doypacks
with side gusset
with spout
different film and material composite
spout bags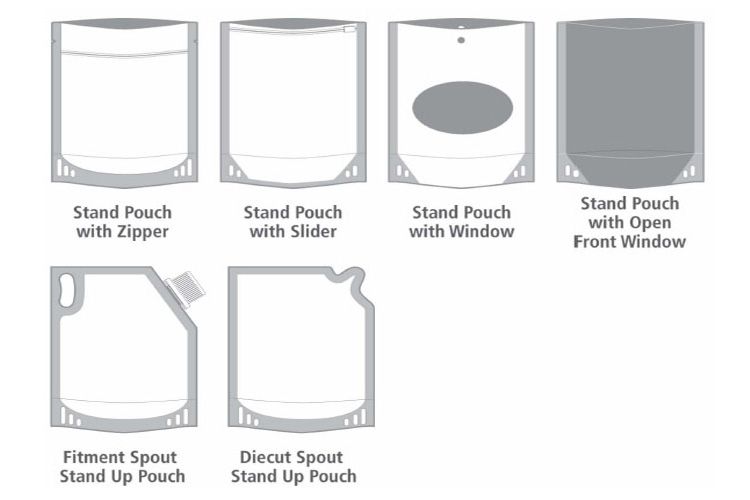 retort pouches
different closure systems such as zipper and slide mating engagement
with aroma protection valve
with Euro-standard holes
with carrying handle
Filling of Stand-Up Pouches with coffee
Filling of Stand-Up Pouches with plant seeds
Filling of Stand-Up Pouches with buttercream
Filling of Stand-Up Pouches with Soap
Information about our Doypack bags
What is a stand-up pouch?
As the name suggests, the stand-up pouch is a package that can stand on its own. It is also called a doypack bag. The stand-up pouch can be printed individually and thus provides a great presentation of your goods on the sales shelf. There are no limits to your design ideas. A transparent solution is also possible to enable potential customers to take a look at the goods. In this way, food in particular can be optimally presented.
As a manufacturer of stand-up pouches, we can respond to your individual wishes. We offer different closure systems such as zipper or pressure closure. We produce your bags with different perforations, aroma protection valve or with carrying handles - completely according to your individual requirements.
Standing pouches in kraft paper look are also particularly popular. The material has a good haptic and a great appearance. These bags can also be printed in a variety of ways.

What can the stand-up pouch be used for?
Since the Doypack bags are food-safe and aroma-proof as well as odourless and tasteless, they can be used in many different ways. For example, coffee powder or coffee beans can be packed airtight. This type of packaging keeps coffee fresh for longer periods of time. If you add a zipper to your stand-up pouches, the packaging can be resealed as often as you like. This is particularly suitable for sweets or other snacks, which should remain fresh even after the first opening and therefore do not have to be eaten directly. As you can see in our video, Doypacks are also suitable for other product groups such as cosmetics and toiletries.
With us you not only get the best service when it comes to bags and product packaging, you also get the corresponding packaging machines - everything from one source, without intermediate trade!
As a manufacturer, we have the opportunities to produce according to your individual ideas.
In case you wish a greater purchase quantity or a special production, we will be gladly calculating an individual offer for you.
We look forward to receiving your request at info_at_tbs-pack.de.