Guaranteeing a high-quality presentation of your product, the KM-line by tbs-pack is the ideal solution for permanent and automatic packaging processes. The sensor-controlled packaging line can be equipped automatically. The over wrapping machine pulls a film piece from a roll and folds it over the product, which can be packed individually or as a bundle. Afterwards, the film that has been folded around the product is sealed by a heat sealing machine. The KM packaging machine ensures a sealed packaging which can be easily opened thanks to its tear strip. Using our over wrapping machine allows to pack different product sizes. The switching to other sizes guarantees an efficient and flexible work.
The packaging process in 8 steps:
The product enters the over wrapping machine and then runs against the film curtain.
The product is conveyed forwards and the film is getting wrapped around the product.
The top flap of the film is folded down first.
Subsequently, the lower flap is folded and sealed.
The front side is folded laterally.
The backs are folded by the rear folding blocks.
The tops are folded first.
Afterwards, the bottoms are folded up and sealed. Then, the packaged product leaves the wrapping machine via the outfeed conveyor.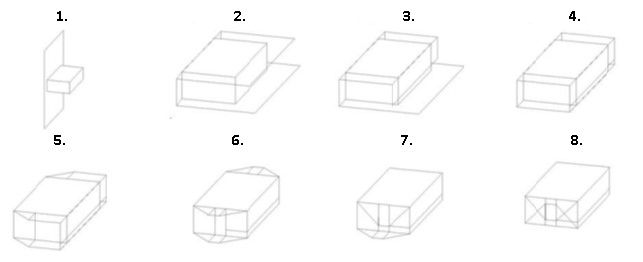 KM-360: Product Video - Wrapping of boxes
KM-99: Product Video - Wrapping of chocolate packages
* The output quantities per minute are averages depending on film type, thickness, product dimension and machine handling
Additional Options
infeed conveyor (1,50 m) with pusher (also 90° possible)
unwinding device for the pull strip
collector plate
optical sensor unit for printed OPP films
infeed conveyor belt with connection to the wrapping machine
security grid