Organic films represent an ecologically sensible alternative to OPP films and PE films. Our product range includes compostable bio-films and bio-based films.
What are bio-based films?
With our bio films, we distinguish between biologically based and biodegradable films. Our biologically based films are produced completely or in parts from renewable raw materials. Raw materials such as corn, potatoes or sugar cane are often used for this purpose. However, not all biologically based films are also biodegradable. This is due to the ethylene obtained from the natural raw materials. It is also known as "Green-PE" and is therefore disposed of like conventional PE.
What are biodegradable films?
Our biodegradable films are compostable after their reliable use as product packaging and decompose themselves to water, CO2 and biomass within 6 months under certain oxygen, temperature requirements. Our films are based on the specifications of the EU standard DIN EN 13432.
Are there other sustainable alternatives?
Due to constant technical progress and intensive research and development work in the field of packaging materials, the reduction of film thicknesses has proven to be a sustainable alternative. The films are produced thinner and thus cause less plastic waste while maintaining film requirements such as tear strength and barrier properties. Feel free to contact us, we are happy to advise you on this topic!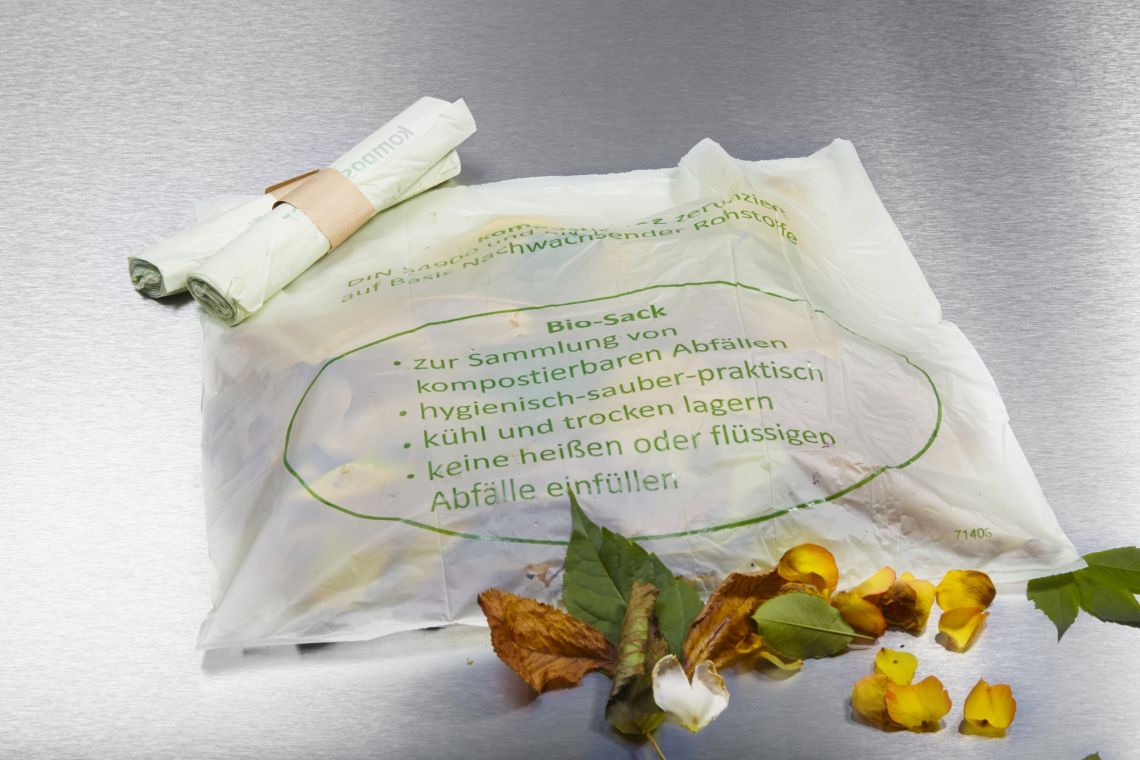 Information about our innovative organic films: