Our PVC fine shrink film is a high-quality film that shrinks even at low temperatures (from 95°C) without any apparent wrinkling around the product. Since the PVC fine shrink film is particularly resistant to heat, aging and all weather conditions, your products are optimally protected. Its characteristics are low tare weight and flammability and water resistance.
The fact sheet for our PVC fine shrink film is available on request.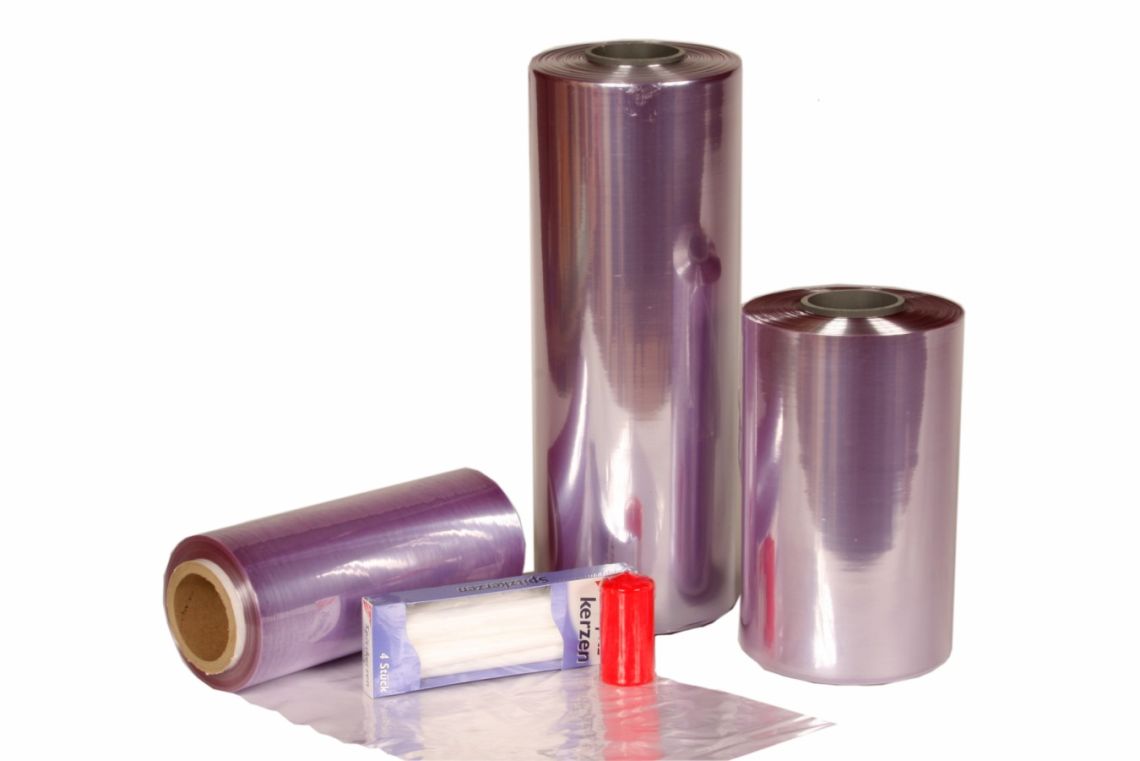 PVC fine shrink film at a glance:
Properties:
material: polyvinyl chloride (PVC film)
shiny, highly transparent
optimal and wrinkle-free shrink result
harmless to food
usable with almost all semi- and all-automatic machines
Potential film widths:
Center folded film: 200 mm - 800 mm
Flat film: 100 mm - 1.800 mm
Potential film thicknesses:
PVC fine shrink film: 12,5µ - 40µ
Information about PVC fine shrink films
alternatively available as polyolefin flat film/center folded film
alternatively available as PE shrink film
available as PVC Sleeves
available in individual sizes and thicknesses
available with perforation on request
printable with your personal logo
As a manufacturer, we have the opportunities to rapidly produce according to your individual ideas - also custom-made products or larger quantities.
We look forward to receiving your request at info_at_tbs-pack.de.