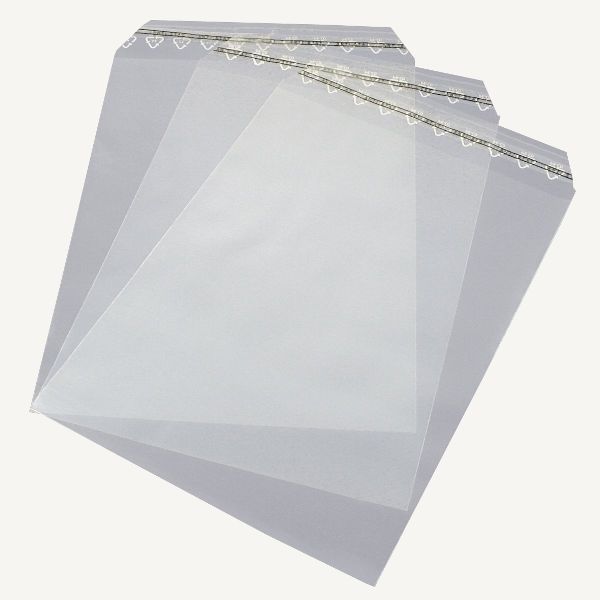 Our adhesive bags serve the dispatch of catalogues and the packaging of textiles. This form of transparent and eco-friendly LDPE adhesion sealing bags contains a film-adhesive strip on the flap which becomes detached by pulling. Thus the flap bag can be closed. With this adhesive flat bag, your products are perfectly well protected against dirt and weather because of its solid and convenient handling.
Our adhesive flat bags at a glance:
Features:
solid and comfortable due to its self-adhesive seal
transparent and eco-friendly LDPE film

resealable
Potential Opening Widths:
125mm - 300mm
Potential Film Thicknesses:
Adhesive flat bag: 30µ, 40µ, 50µ, 70µ

Optional Production Possibilities
available as highly transparent PP bag
available in different dimensions and thicknesses
printable with your personal logo (in up to 6 colors)
As a manufacturer, we have the opportunities to produce according to your individual ideas.
In case you wish a greater purchase quantity or a special production, we will be gladly calculating an individual offer for you.
We look forward to receiving your request at info_at_tbs-pack.de.
Our immediately available sizes and price information for small quantities can be found in our online shop at www.tbs-pack.de/shop.