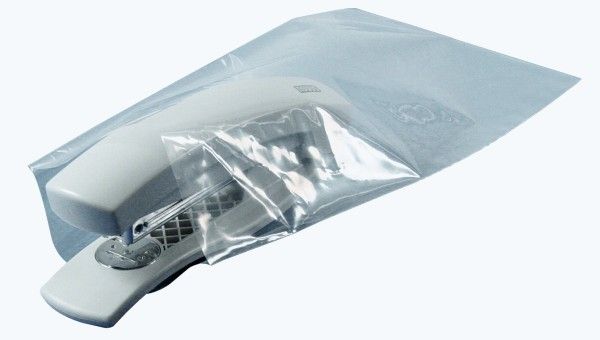 Due to their high flexibility with simultaneous tear resistance, our PE flat bags are ideal for a variety of products. Made from food-safe granules, our LDPE bags are freeze-resistant and approved for food packaging ( from 50μ film thickness).
Your products will be safely protected against dirt and external influences.
Our flat bags at a glance:
Features:

transparent


food-safe

printable in up to 8 colors

freeze-resistant from 50μ
Potential Opening Widths:

30mm - 1.200mm
Potential Film Thicknesses:
Flat bags: 15µ - 200µ
Optional Production Possibilities
produced as side-gusseted bags or with bottom fold
produced as blocked bags (with block header)
produced as perforated bags on a roll
with anstistatic design
with perforation or needling
produced as HDPE bags
available in different dimensions and thicknesses
printable with your personal logo (in up to 8 colors)
As a manufacturer, we have the opportunities to produce according to your individual ideas.
In case you wish a greater purchase quantity or a special production, we will be gladly calculating an individual offer for you.
We look forward to receiving your request at info_at_tbs-pack.de.
Our immediately available sizes and price information for small quantities can be found in our online shop at www.tbs-pack.de/shop.