<! --/twrap -->
New building and jubilee - That's a reason to celebrate!

When? September 20, 2019 - starting at 4 p.m.

Where? Otto-Hahn-Allee 1, 50374 Erftstadt
Daytime program starting at 4 p.m.
Champagne reception / finger food
Speech by the mayor and tbs-pack
Insights into our premises
Demonstration of packaging machines
Beer & soft drinks
Live Jazz Music(Milestones -

https://www.milestones-jazz.com/band/

)
Evening program from 5.30 p.m. - Open End
Our musical highlights:
From 4 p.m. the jazz band Milestones skillfully combines sounds from swing, jazz, bossa-nova, soul and pop music according to the motto "The right tones come from the milestones". You can get a first impression of the band's unique sound by clicking on the following link: https://www.youtube.com/watch?v=PFrEOE-snfA
From 7:30 p.m. the dialect band Kölschraum from Cologne creates an exuberant atmosphere! The band members wear their hearts on their sleeves and spray the spirit of the cathedral city with their cheerful songs that invite you to dance and sing along. Here you can enjoy a taste of Kölschraum: https://www.youtube.com/watch?v=pjfzkY4NFbE
Then the party will start with expert DJ Markus Engels, who will shake any dance floor with his sensitivity and intuition for the right music. We are looking forward to a long, exuberant evening and hope for energetic support while celebrating!

**Deadline for registration is September 10, 2019 - The personalized invitation will be sent to you via e-mail. Please note: Admission only by registration and submission of the personalized invitation!**
Information about our new building
Our new building in the business park Eftstadt is built in a modern and sustainable way according to the latest EnEV standards. Due to the installed photovoltaic system, we have the possibility to cover 100% of our own demand for electricity and to feed a surplus of electricity back into the grid in a cost-effective and eco-friendly way.

Our employees and customers can now enjoy open and light-flooded offices, meeting rooms and storage areas as well as state-of-the-art media technology. In addition, the connection to the fiber optic network with up to 2GBit/min keeps us well prepared for the future.
As part of our company health promotion program, our employees will also have access to our own in-house gym which can be used free of charge. The office workplaces are also up to date and provide our employees with a pleasant working environment thanks to height-adjustable office desks, 2-fold monitors and Voice Over IP telephony.

At our new location, we also take care of the environment: electric vehicles and electric bikes can be used and recharged by our employees on site free of charge.
Details:

Property size: approx. 9000qm
Office building: 2 floors - 675 qm
Technical center / showroom / warehouse: 2870qm - warehouse height9,50m
Photovoltaics: 280 kilowatts peak (kWp)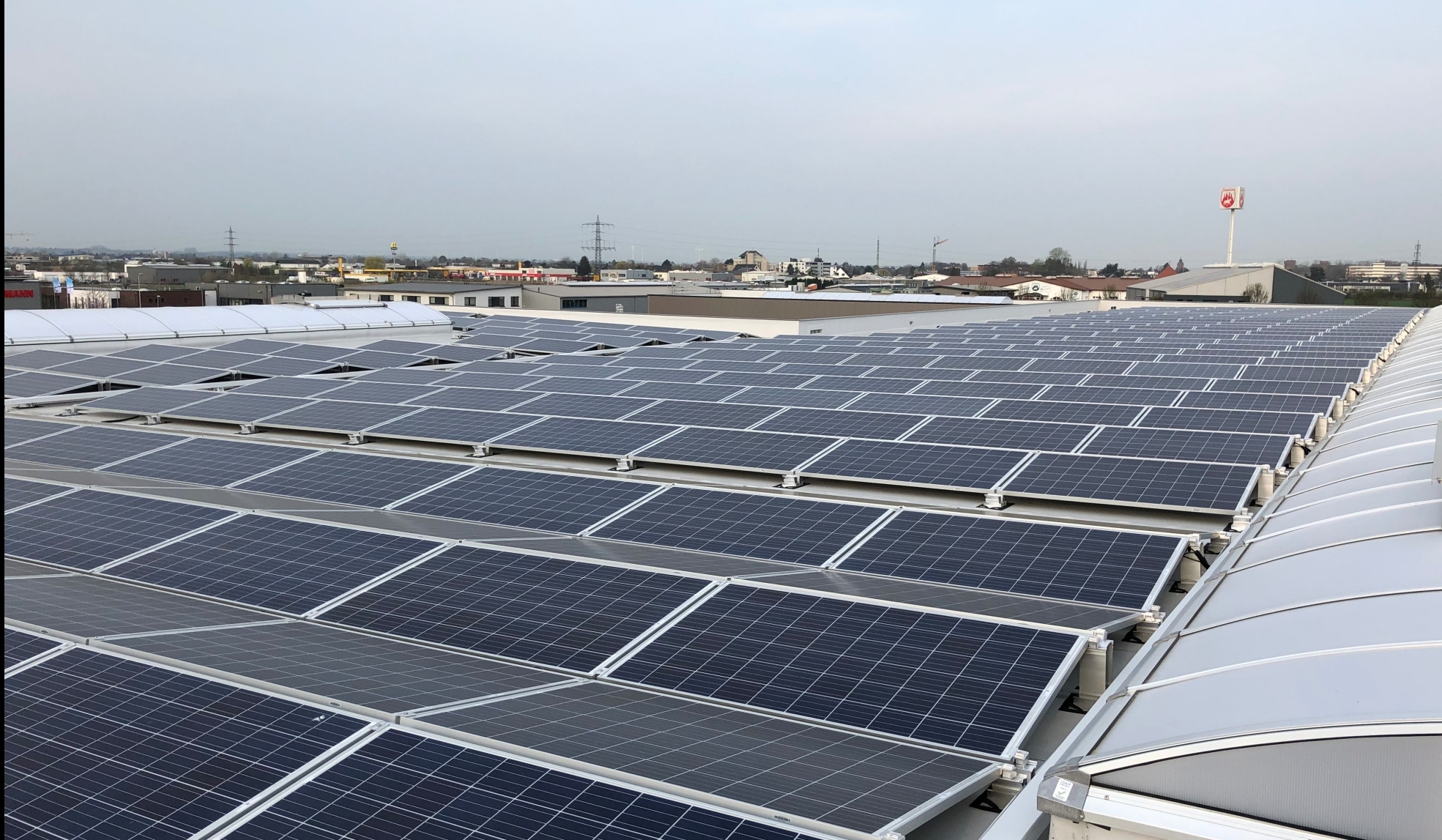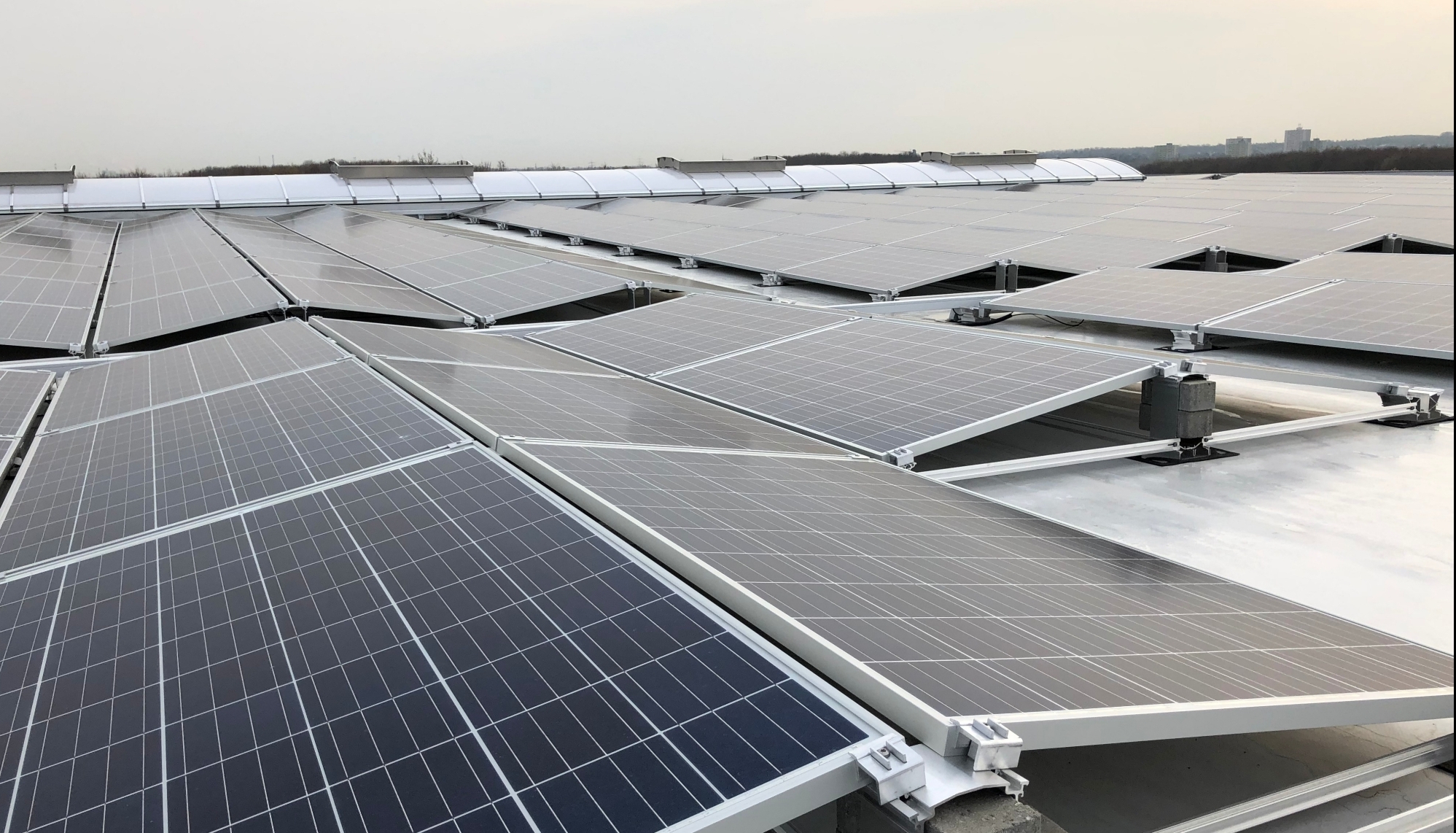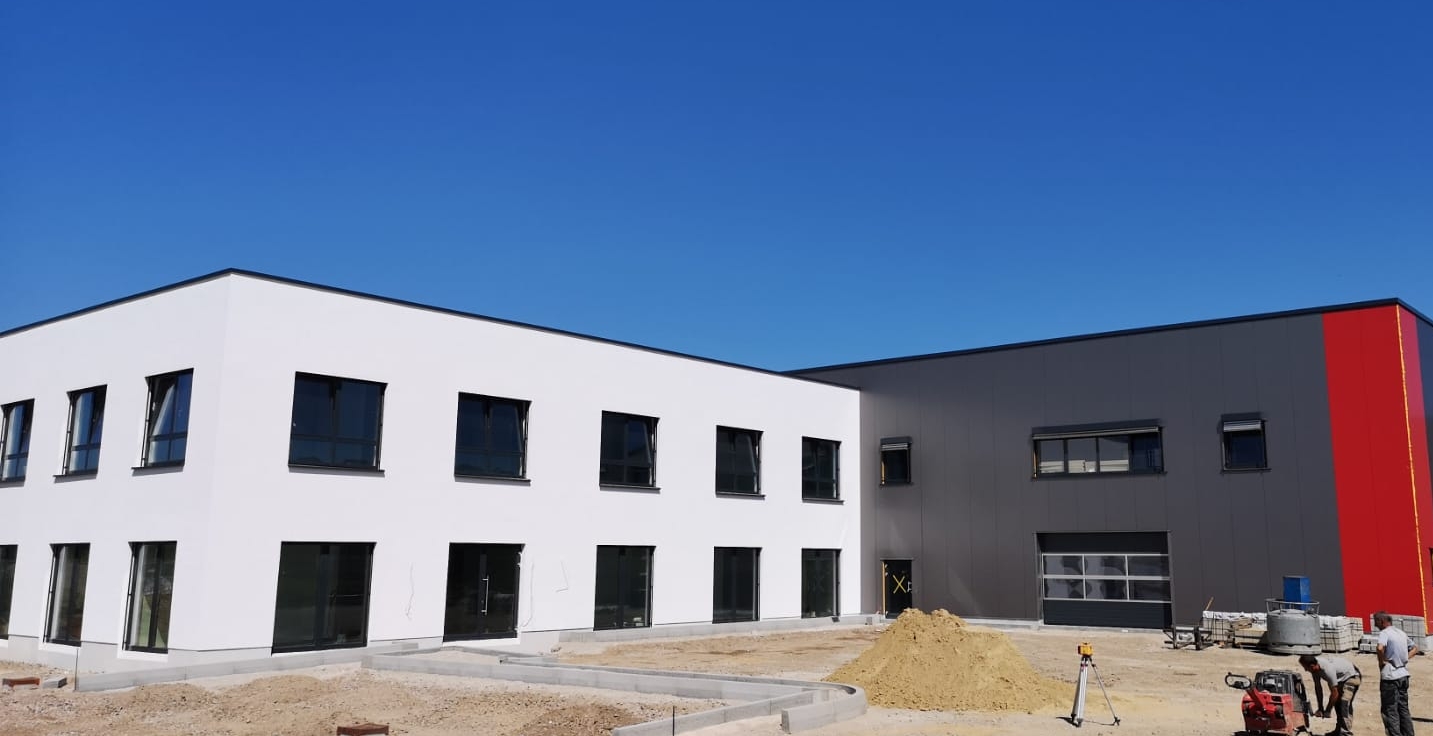 Our new location
How to find us
You can reach us by car via the A61. Take the exit Erftstadt and continue towards Erftstadt. After 350m turn left onto the K44 and at the roundabout take the first exit onto Otto-Hahn-Allee.
If you come by bus and train, take a train to Erftstadt Liblar station. At the station, take bus 920 in the direction of Horrem Bahnhof and get off at the Otto-Hahn-Allee stop.
For overnight accommodations please click on the following link: https://www.erftstadt.de/web/leben-in-erftstadt/gastgeber-und-gastronomie/hotels-und-pensionen